Some Fotos from the Event
European Meeting in Prague
Dear fellow Flying Rotarian,
This is your personal invitation to participate in the first ever European Region Fly-in. It takes place on the last weekend in August in Prague, the capital of the Czech Republic and the most beautiful city in Europe.
A full and interesting programme has been arranged. Please use the program below and complete the application form.
Both our Past World President, Peter More and current World President, Michael Graves have indicated that they will come over from the USA to be with us. You and your spouse, partner and friends are cordially invited, regardless if you arrive in your own aircraft or come commercially or by car. Lets make it the best attended IFFR fly-in ever.
Look forward to your fellowship.
Yours in Rotary and safe flying
Charles
IFFR PWP 1986/88 and proudly of Czech origin.
eMai: strasser(at)propilots.net

Charles Strasser
Vice President AOPA UK
Chairman AOPA CI Region
Recipient of the CAA 2010 GA Safety award (for the "Strasser Scheme" - see it on Wikipedia)

"When once you have tasted flight, you will forever walk the earth with your eyes turned skyward, for there you have been, and there you will always long to return." LEONARDI DA VINCI

"Pilots have been looking down on people since 1903"

If you are interested in an independent web site giving some personal history of CGS and his companies see: goo.gl/08bY3 My autobiography "From Refugee to OBE" is available from www.amazon.co.uk (new from Skycabs @£15) Also an article I wrote on my Seneca trip to Israel, published in "General Aviation" can be seen on: goo.gl/Ek11A and an illustrated MS PowerPoint on the trip is on goo.gl/xHl7e
HOTEL REGISTRAION
Please note that the website for booking at the Hotel Duo for the IFFR European Region Prague fly-in has changed and is now www.janhotels.cz.
You can then select the language in the top right hand corner and to get the special IFFR rate click on "Corporate Login" on the bottom right corner in the "Find and Book" panel.
The User name and password are both still IFFR12.


Europäisches Treffen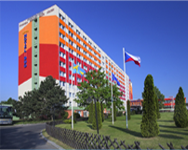 Charles Strasser läd aller IFFR Mitglieder zum Europäischen Meeting in Prag ein. Siehe seine Einladung in Englisch oben und das Programm.
Registration Fee // Payment
The registration fee is 275 EUR per adult (50% off up to the age of 12)
Please pay in advance to
IFFR Sektion Deutschland/Österreich e.V.
Account: 438 7155
Bank: VR - Bank Flensburg - Schleswig
BLZ : 21661719
IBAN: DE67 2166 1719 0004 3871 55
BIC (SWIFT): GENODEF1RSL
Address of the Bank
VR Bank Flensburg-Schleswig eG
Koenigstrasse 17
24837 Schleswig
Germany
Address of the money receipient:
IFFR Sektion Deutschland/Oesterreich e.V.
Lilienthalstr. 8
24941 Flensburg
Germany


Check TV with Charles Strasser
Charles Strasser in Television: TV-Link